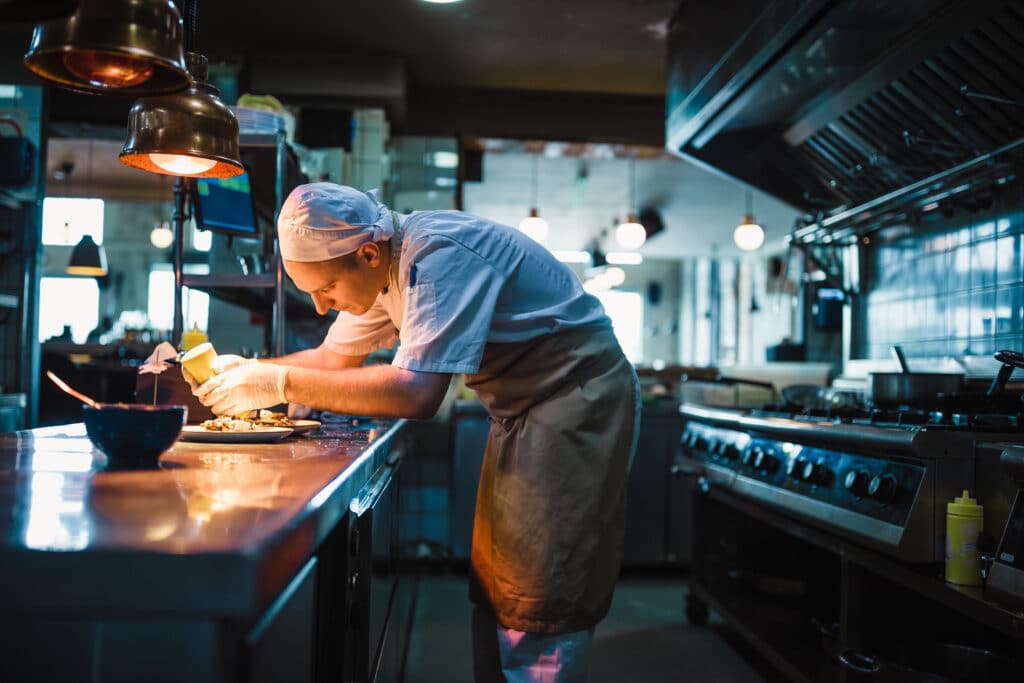 Food services and conference facilities without accommodation, such as canteens, commercial kitchens, restaurants, cafés and conference centres are included in the product group. Catering, take-away and fast food restaurants can also be certified with the Nordic Swan Ecolabel.
The requirements include:
Reducing their environmental footprint by serving more sustainable food. For example, by offering vegetarian food, preferably use locally produced ingredients, and by avoiding endangered fish and seafood species. Palm oil cannot be used in the fryer.
Serving a high proportion of organic food and drink.
Energy and CO2-reducing measures to limit the environmental footprint.
Efficient use of water.
Efficient recycling, to ensure material recycling and a more circular use of resources.
Implementing routines to prevent food waste.
No use of disposable items in daily serving.
Strict environmental requirements for disposable items for catering, take away and fast food.
Limiting harmful and unwanted chemicals by using ecolabelled products for general cleaning, dish washing and laundry.
The use of several ecolabelled products and services.
Training of the employees so that everyone is involved in the environmental work.